This site was updated on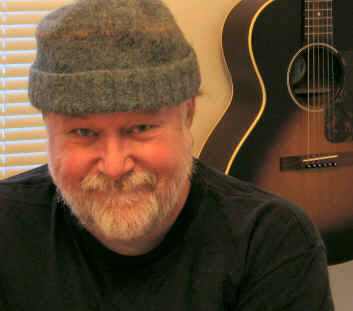 01/28/2019
for the complete site menu click here
or simply scroll down this page.
no cookies, no ads, no kidding
BRAND NEW ALBUM is here:
Time & Truth
It's about Truth, and it's about Time!

Fingerstyle ukulele, old & new!
UKULELE CRIMES
released March 2, 2018
available here and online at Apple & Amazon

Bestseller CD of 2017 is here and everywhere!
Different Hymnals.

longing for Christmas?
Holiday CD of guitar music:
A Parlor Guitar Christmas
or this one with singing too:
How Like The Holly

Other recent CDs you may
be looking for:

Mabus blues project from 2015:
a bird in this world hot disc!

Looking for Clawhammer Banjo?
the latest award-winning banjo cd from Joel in 2013:
Pepper's Ghost
& other banjo visitations
and there's Joel's previous hit banjo album from 2007 --
THE BANJO MONOLOGUES
Joel's greatest hits from the 20th Century (!?!?!)
JOEL MABUS -- RETOLD
OR JUST CLICK HERE TO SEE THE WHOLE CD CATALOG

Folksinger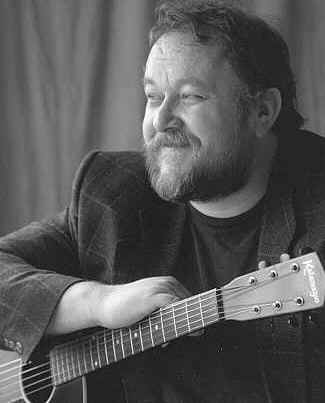 (DE)
"It's hard to imagine another artist on the folk scene
who combines the same concise, deceptively understated, lyrical insight and sometimes devastating wit with such world-class instrumental prowess"

Chris Rietz, MUSICHOUND FOLK, The Essential Album Guide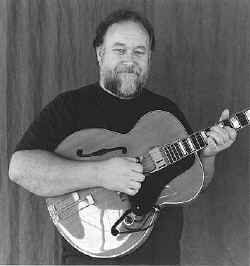 "Joel Mabus is a free-ranging fretboard genius and funny, deep songwriter whose warm voice,
sly humor, and musicianship sweep audiences along for the ride.

"Throughout his career, Joel Mabus has interwoven creativity and traditional music in satisfying balance. In concert, Joel Mabus connects. Performing in a gentle, easy manner, he may lull his audience into a relaxed state, then roll them on the floor with laughter or make them sit up and think, or stun them with his instrumental pyrotechnics.

"Joel Mabus can be summed up in one word: Style. He oozes with style:
homespun sophistication, mellow innovation, low-key wizardry, and uncynical minstrelsy."
Cornell Folk Song Society 2014

(JM)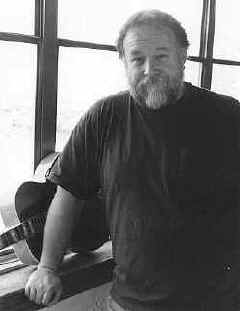 "Joel is one of those
quintessentially Midwestern American artists...

He has a style we will always associate
with Will Rogers or Mark Twain,
and a great sense of humour which
compliments, rather than contradicts,
some very serious material.
He has perfected the art of
being entertaining without pandering,
he teaches without lecturing,
and does it all with great style."
VANCOUVER FOLK FESTIVAL

MORE INFORMATION IS JUST A CLICK AWAY!
SCROLL DOWN FOR TOPICS:
The Latest News
(what's up?)
CDs and how to buy them
(An overview of my recordings with a link to each CD with track listings and details)

Parlor Guitar Book -- ten transcriptions
(published by Hal Leonard, inc. in 2006)

Lyrics
(ALL of my song lyrics album-by-album are here -- don't go to those rip-off lyric sites)

Reviews
(recent reviews of CDs)

Sheet Music
(music, tab, and lead sheets for selected pieces)

Song Index
(every song & tune in alphabetical order with the CD each is on!)

MP3 PAGE (incl. "download of the moment")
(free samples -- check for new additions, or old stuff -- who knows?)

MYSPACE PAGE -- free listen to 10 entire songs!
Yes, Virginia, there still is a myspace. Last time I checked, you could still hear songs, but it looked weird. I use it as a sort of "yellow page" listing. I NEVER do email exchanges from or to there, but I do keep a listen-only set of songs there, where you can sample some of my music
Booking
(click here to book a date if you would like to hire me for an upcoming show.
Includes promo info, tech sheet, and other details)

Online Press Kit
(An easy-to-use page for all your publicity needs -- text and photos)

Biography & discography
(excruciating detail, for those who need the nitty gritty)

Photos old & new
(historic family pics, early career and
current promo shots in 75, 150, or 300 dpi)

Who ARE all these people?
(a long, but partial, list of some acts -- both
famous & obscure -- I've had the pleasure to perform with)
FAQ
(detailed answers to frequently asked questions about my techniques
and attitudes concerning playing, writing & performing music)

Workshops
(lesson handouts from my festival and camp workshops)

Folk Alliance
(archive of Performer's Columns I've written for the F.A. Newsletter)

Joel Speaks!
(a songwriter's online journal, or "blog" as the kids say. . Rants, opinions, and whimsy. Currently on extended hiatus, but hours worth of reading is here for the curious.)

Links
(a few worthwhile websites)
Email to Joel
send me a letter to joel.mabus@pobox.com

Join my email list
hear from me occasionally -- click the link to read all about it,
or just send a blank email here -
joelmabuslist-subscribe@yahoogroups.com to join

Or get out a piece of paper & write the old-fashioned way:

JOEL MABUS
PO BOX 306
PORTAGE MI 49081


© 2001-2019 Joel Mabus
Last revised: January 28, 2019 .